How You can Help
Attend our signature fundraising dinner, raffle and silent auction or become a Suit Yourself sponsor. For questions please contact 440-261-0752.
Give by Shopping

A quick and easy way to help is by adding Suit Yourself Ohio as your non-profit of choice on Amazon.
Give Money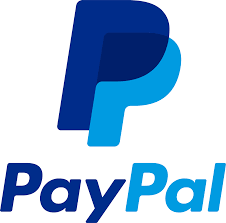 100% of your donations will go towards the mission of our organization. Our staff consists of all volunteers.
Thank You to Our Donors!
Since our inception we have received donations from the following businesses and organizations. On behalf of the clients we serve, our volunteers and the Suit Yourself Board of Trustees, we offer you our heartfelt gratitude for your continuing support. Thank you for making a difference in the lives of so many women!
Aloha Hands Bodyworks LLC
Ashtabula Giant Eagle
The Ashtabula Foundation
Auto Zone
Avery Dennison
Chemsultants International
Cleveland Cavaliers
Consolidated Inventments
Dairy Queen
Family Video
First Energy Corporation
Graeter's Ice Cream
Great Lakes Brewing Company
Hudson Women's Committee
International Association of Administrative Professionals
Lake County Medical Alliance
Lake Erie Monsters
Lakeland Community College – The Lakeland Foundation
Madison Giant Eagle
Meister Media Worldwide Inc
Ohio Women's Ministry from the Mentor Christian Church
Pickwick & Frolic
Premier Designs Jewelry
Subway
The Framing Center
Turkey Hill Ice Cream
Tyler Finishing Co., Inc
University Hospitals-Conneaut/Geneva
United Way of Lake County – Women's Leadership Committee
Victoria Place Management
Western Reserve Historical Society
Western Reserve Junior Service League
Wickliffe Cleaners
Willoughby Junior Womens Club
X-Pert Dry Cleaning